About.
"Never stop learning, dreaming, and achieving!"
Ty Murphy was in the graduating class of 2010 from K-State University with degrees in Advertising and Marketing, and is now a resident of Kansas City. Ty quickly found his passion for helping software and technology providers in the enterprise security industry and has worked in many fast, growing environments, providing branding, business, marketing and sales expertise to his clients and companies he represented. Passionate about business and technology, Ty thrives in designing solutions, processes, and teams that helps organizations accelerate with tracked, data-driven ROI.
Ty brings infectious enthusiasm and challenges the status quo. He finds solutions to problems while going the extra mile to exceed expectations. Ty prides himself on getting things done the right way, even if it means devoting extra time or breaking away from the norm. He always represent brands with passion and pride, and has been described as being a true team player that has fun, and makes work fun for those around him.
In his spare time, Ty enjoys traveling with his wife and children, experiencing the cultural differences his destinations have to offer. Ty is also an aspiring golf enthusiast, and enjoys being outdoors taking advantage of great weather. When not working, traveling, or playing golf, Ty enjoys spending pushing himself in the gym. Ty is a Husband, Father, Entrepreneur, Branding and Marketing guru that resides in the suburban area of Kansas City with his wife, Kayla, and kids, Gracie and Griffin.
"The only source of knowledge is experience." – Albert Einstein
COMPANIES SERVED.
COMPANIES FOUNDED.
Expertise.
"Everybody is a genius. But if you judge a fish by its ability to climb a tree, it will live its whole life believing that it is stupid." – Albert Einstein
01. DESIGN.
Where it all started and where it all continues to grow. Digital marketing has been a speciality and emphasis of mine since 2009 for many reasons, including; relatively lower costs, higher returns on investments, and accurate data and performance reporting.
You are a brand. With a brand follows perception and reputation. Creating a powerful and iconic brand takes effort, but can provide a positive, long-lasting effect throughout the other areas of your marketing initiatives.
With the enhancement and growing popularity of digital marketing, traditional marketing has been reduced to become the invaluable glue of the organization; focused on communications, operations, management, and reporting of all marketing activities as a whole.
Skills.
"Strive not to become a man of success, but rather to become a man of value." – Albert Einstein
COMMUNICATION & PRESENTATION
95%
OTHER SPECIALTIES
Consulting, Analyzing, Research, Technology and Software, Marketing Strategy & Process, Data Analytics, Inbound Lead Generation, Account-based Marketing (AMB), Online/Digital Marketing, Project Management, Design & Development, Coding (HTML, CSS, PHP), CMS Integrations, Graphic Design, Enterprise Network Security.
Education.
"Education is not the learning of facts, but the training of the mind to think." – Albert Einstein

Kansas State University, Manhattan KS
Major: Advertising (A.Q Miller School of Journalism & Mass Comm.)
Minor: Marketing (College of Business Administration)
Graduation Date: May 2010 (Cumulative GPA of 3.2)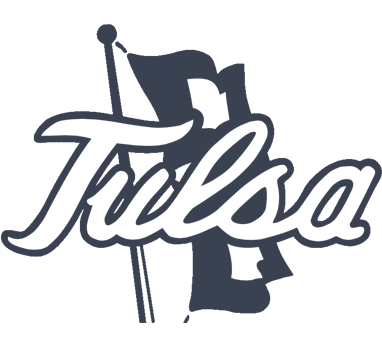 University of Tulsa
Major: Business Management
Years Attended: 2006-2007
Activities: Basketball
LET'S TALK.
Topics for Conversation: the weather, updates around the sports world, advancements in technology, business opportunities, things to do in Kansas City, etc.